HOW TO
CHOOSE SMART ART
FOR YOUR SCHOOL OR PROGRAM
Including art in schools and other educational spaces may seem frivolous, but studies have shown that students learn better in aesthetically pleasing environments. Whether you're purchasing art for a classroom, after-school program, or education organization, we're here to help. Sign in to shop our catalog or call 1-866-303-3780 for personal assistance.
We've got millions of prints to choose from, in just about every size, shape, style, and color imaginable. Our search tools make it easy to find exactly what you're looking for, from educational charts and posters to exclusive works of art you won't find anywhere else. Our art experts can even custom curate a unique collection based on your specific needs and provide personalized service that's second to none, including invoicing, purchase orders, and tax exemptions for eligible organizations.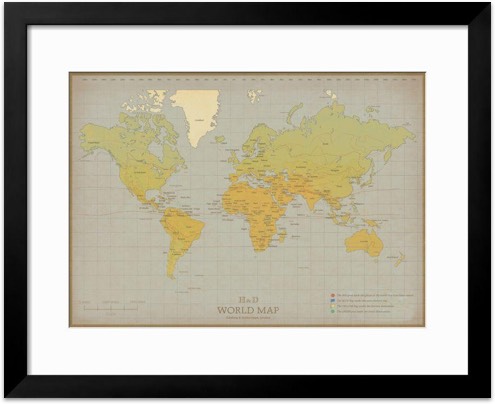 BEYOND MOTIVATIONAL POSTERS FOR STUDENTS
USING CLASS POSTERS AS AN EFFECTIVE TEACHING TOOL
Classroom charts and posters are a fantastic tool for creating a thinking-rich environment. According to the Visual Teaching Alliance, 65 percent of people learn information more effectively when it is transmitted visually. Also, pairing textual information with meaningful images helps improve students' long-term memory of the information. So, skip the class rules charts and posters on the importance of education, and make room on your walls for some educational art that visually engages your students and reinforces what they're learning.
CREATIVE POSTER IDEAS FOR SCHOOLS AND OTHER LEARNING SPACES
No matter what subject or age level you're teaching, there are education posters designed to boost your students' learning. You can use alphabet posters for classrooms to teach preschoolers their ABC's or to help college students learn ASL hand signs. ESL posters and English grammar charts for classrooms can serve as handy guides to tricky vocabulary and language mechanics for both K–12 students and adult language learners. Whether you're a 5th-grade math teacher or a STEM summer camp leader, math posters for classrooms can help students remember multiplication tables, equations, and similar concepts.
Sometimes a picture really is worth a thousand words. Health posters are a great way for schools to teach proper meal portions or good hygiene habits. When it comes to subjects like anatomy, chemistry, or the solar system, science posters for the classroom can often illustrate complex ideas more clearly than a wordy textbook description.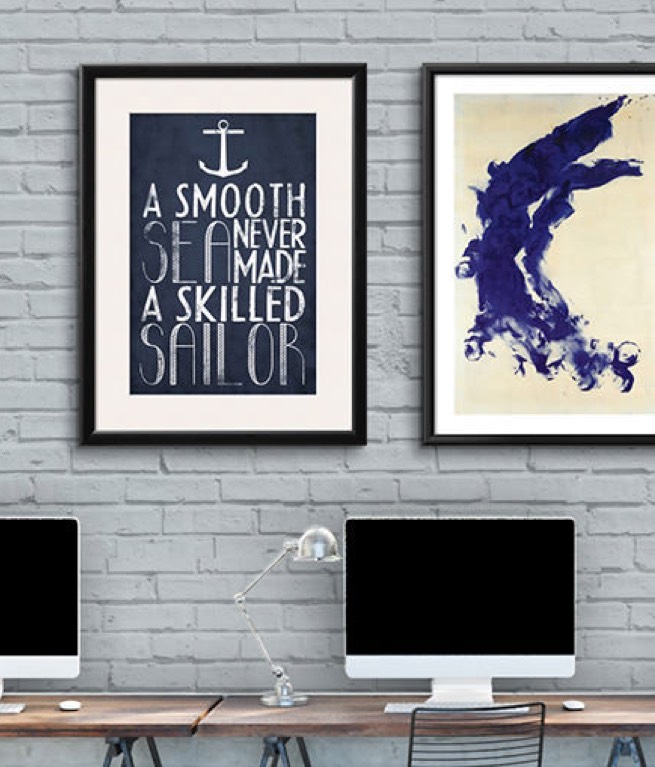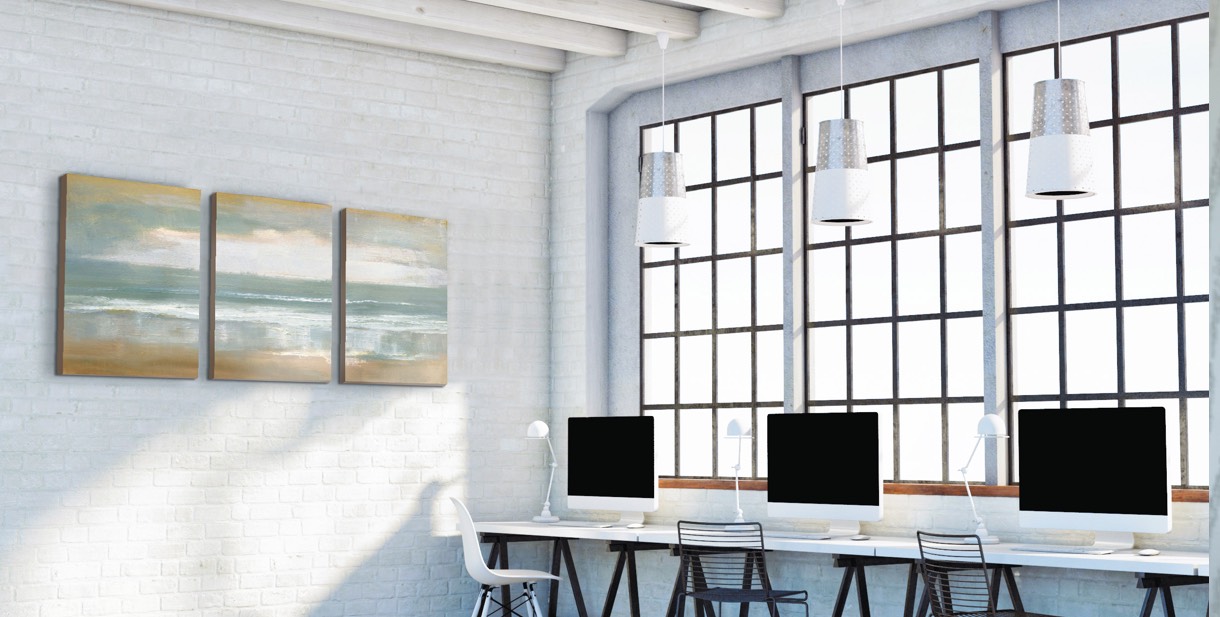 BOOSTING THE EMOTIONAL IMPACT OF LEARNING
Art can also help students engage emotionally with your class. Inspire students in your music classroom with posters of iconic music venues or photos of famous musicians performing in front of adoring audiences. Instead of hanging stale reading posters and English posters in your library, activate your readers' imagination with fantasy art or images of characters from popular stories. Encourage cultural immersion in your French classroom with posters of the Eiffel Tower or Cezanne's landscapes of the French countryside. Bring the past to life with history posters for the classroom that show famous battles or everyday scenes from other eras.
There's truly no limit to the ways that art can be a useful educational tool in any learning environment. And remember: We're here to help! Sign in to shop our catalog or call 1-866-303-3780 for personal assistance.