HOW TO
CHOOSE THE RIGHT ART FOR YOUR HOTEL
UPGRADE YOUR HOTEL ART
You only get one chance to make a first impression. And choosing the right art is an important part of making guests feel welcome. Ready to give your hotel an art upgrade? Sign in to shop our catalog or call 1-866-303-3780 for personal assistance.
We've got millions of prints to choose from, in just about every size, shape, style, and color imaginable. Our search tools make it easy to find exactly what you're looking for, from classics works to exclusives you won't find anywhere else. We can also step in and offer assistance, at any stage in the process. Our art experts can custom curate a unique collection based on your specific needs, and provide personalized service that's second to none.
No one would argue that a great deal of care goes into hotel design. So shouldn't choosing art for your hotel also get some careful consideration? The art on the walls is a crucial piece of hotel décor, and we're here to make choosing the right hotel art as easy as possible.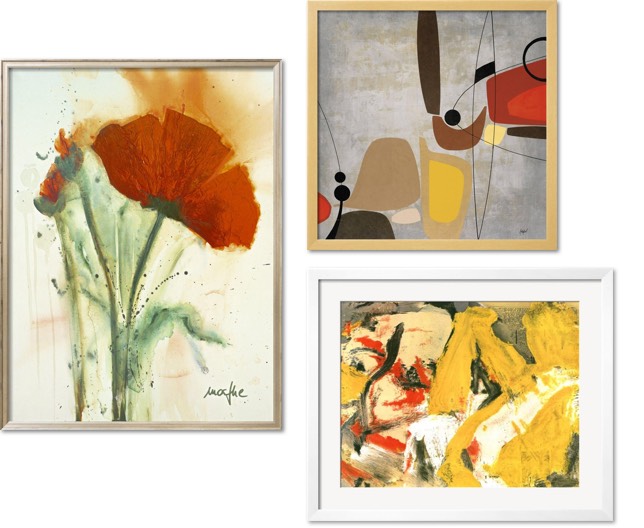 TELL A STORY WITH ART
Don't just pick a painting, tell a story! Remember: every aspect of your hotel's design and décor is a chance to make a positive impression on your customers. The ideal hotel design is one that welcomes everyone that walks through the door. So choose art that makes your guests feel right at home.
Trying to create an atmosphere of refined elegance? Try artwork from our Museum Masters collection. Looking to add some pizzazz? Maybe an Andy Warhol print, or something from other well-known purveyors of pop art.
Whatever story you're trying to tell, we can help you find the right ways to tell it. So whether it's modern hotel room design, boutique hotel design, or a more traditional look, we've got a huge selection of art and décor to suit your style.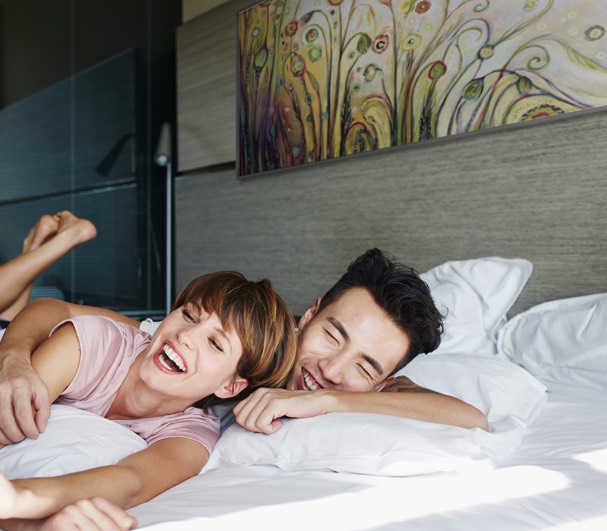 LOCATION, LOCATION, LOCATION
If you run a hotel in the middle of midtown Manhattan, chances are you won't have a black and white print of the Golden Gate Bridge in your lobby. And by the same token, a boutique hotel in San Francisco's Nob Hill likely will not feature a photo of the Empire State Building.
So what SHOULD you do? Well, consider leveraging that natural beauty of the surrounding area. Hotels in Arizona can take advantage of Art.com's wide range of Southwest themed prints. While those in Colorado might consider artwork depicting more mountainous terrain.
So whether your hotel is located in a big city, a small town, or somewhere in-between, our art experts can help you find art that fits right in.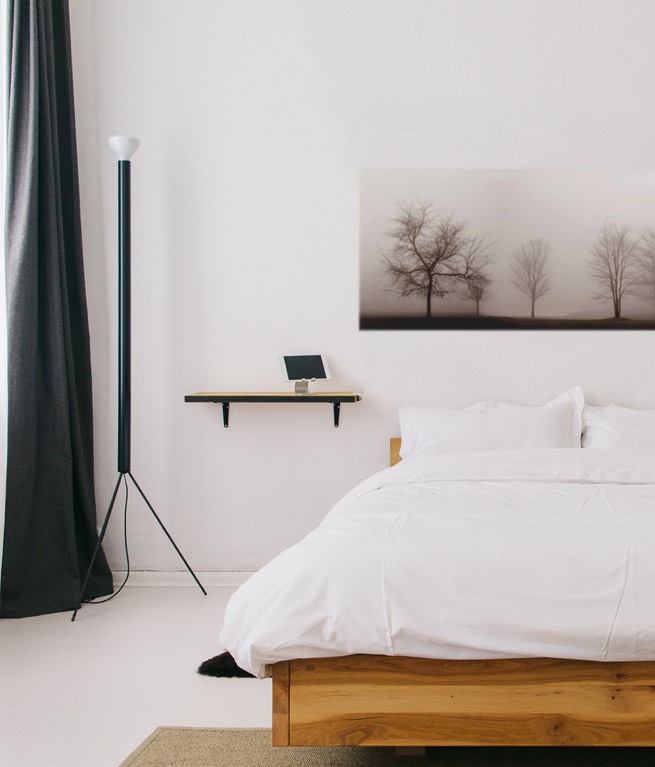 Choose art that fits your hotel's locale.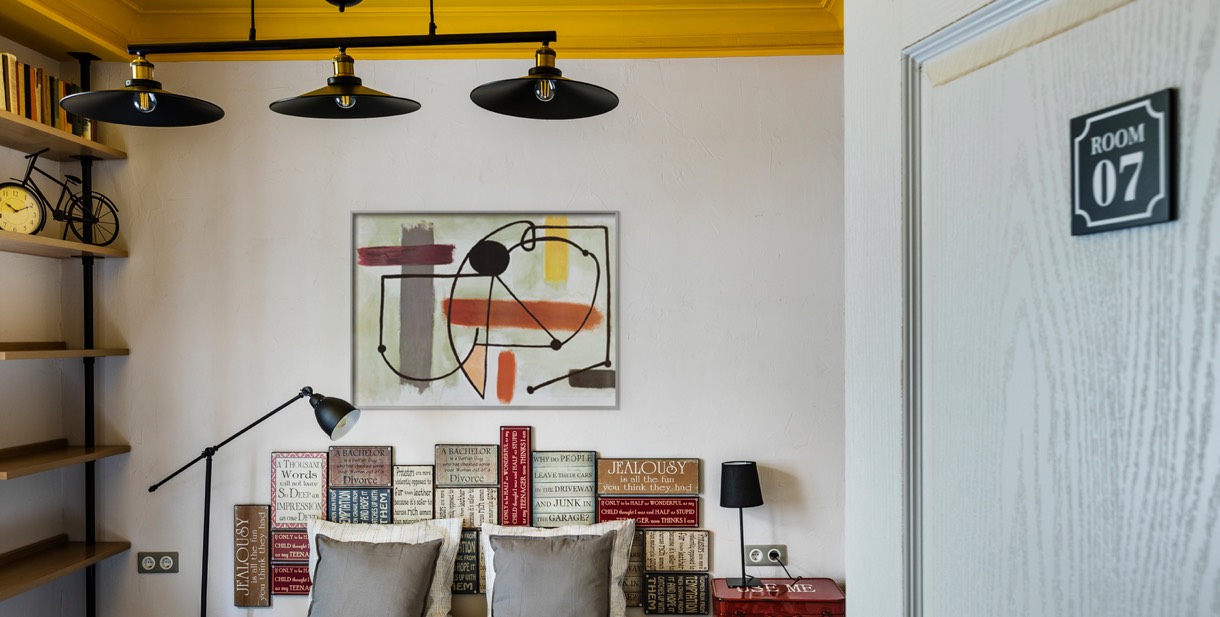 SET THE TONE
If you cater mostly to business travelers, you're going to want a different feel than a boutique hotel trying to attract a younger, hipper crowd. So when choosing artwork for your hotel, make sure you know your clientele.
For an older, more professional crowd we've got a huge selection of watercolors and artwork in muted tones to set a tone that's all business. But if it's a bohemian vibe you're looking for, we can help there too with a wide variety of photography and abstract art.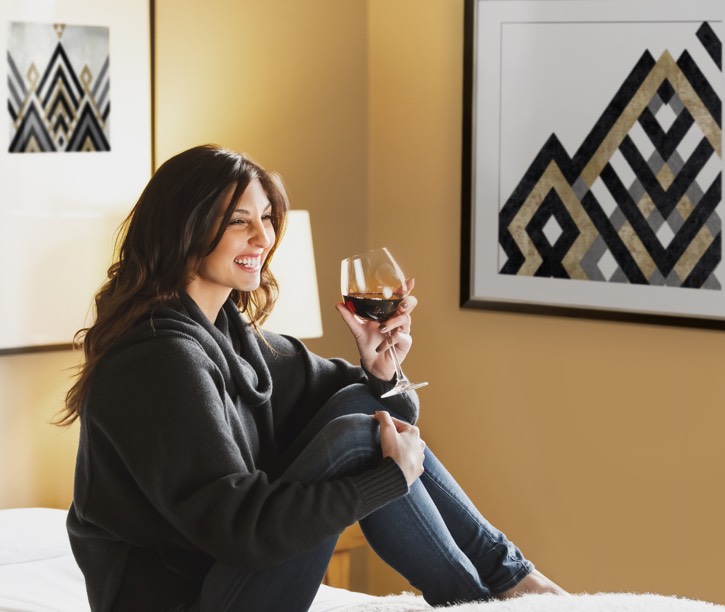 Choose the right art for the right crowd.
FROM THE LOBBY TO THE GUEST ROOMS
If you're looking for hotel décor ideas, chances are you need to deck out a number of different areas. Each has its own distinct role, so you should make sure to pick art that supports each area's main purpose.
For the front desk and lobby area, you want your guests to feel instantly welcome. So, generally speaking, it's probably not the best place to display the wilder end of abstract art. However, if your hotel features a lounge or bar area, that might be an ideal place to display some art that's a little more "out there".